Making IT work for your business.
Professional, enthusiastic and solutions focused - that's us! Orange, Bathurst and the surrounding region's fastest growing IT and light/sound production company,
CCT is committed to developing productive business IT systems & networks and providing equipment for events of any size, with staff that really know their stuff.
The Backstory
Picture this, it's November 2005 and a 15-year-old Mitch Colton is in his parents' basement fixing computers for his friends.
Before long his friends' friends are seeking his assistance and Mitch and his Mum have organised an ABN and business name for him (apparently 15 year olds can't run their own businesses!) By the time Mitch's HSC came around, as well as studying, Mitch was installing PCs and a server into a Medical Centre.
In 2010, the business grew to the point where staff were added, in 2012 CCT Moved from the basement to its first rented premises. CCT's success continued because Mitch didn't specialise in any specific industry but instead focused on knowing where to find the correct solutions for each unique customer problem.
In 2014 Mitch's basement business purchased its current premises, now employs 15 full-time staff and operates throughout Sydney and the Central West. Mitch and the Team continue to service regional businesses the best way they know how.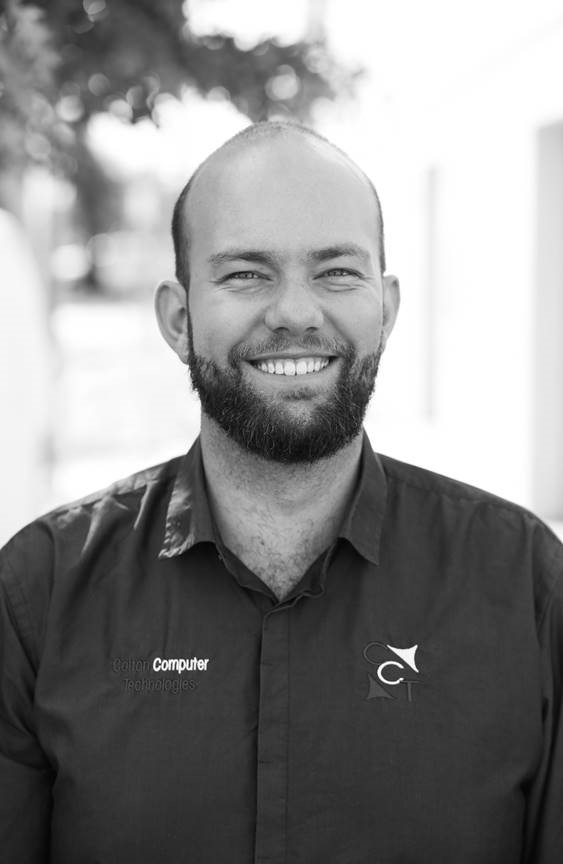 Adam Willoughby
Gran Torino
---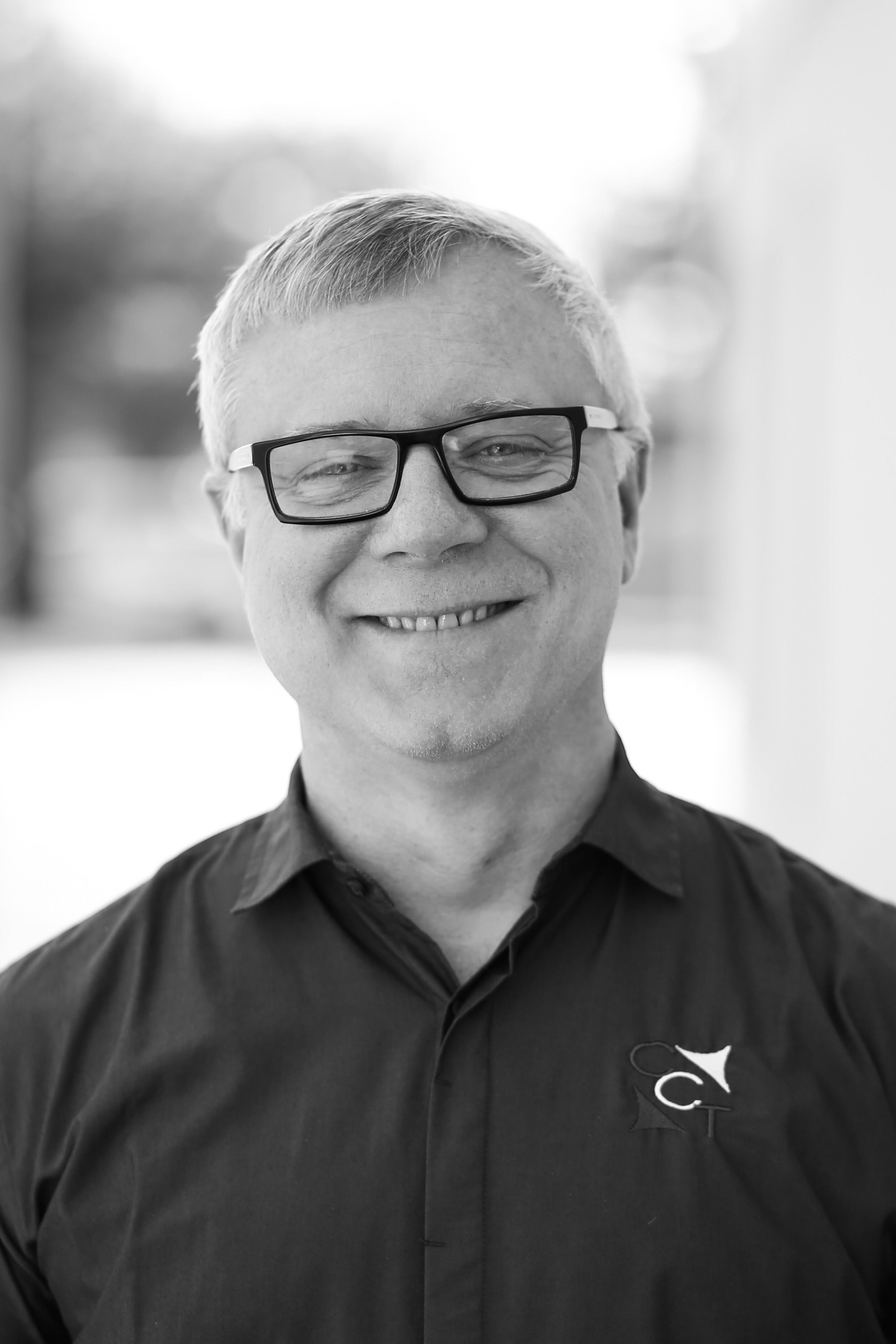 Tom Bennett
Chief of Staff - Unicorn Division
---
---
Rhonda Colton
Bean Counter
---
Greg Jones
Procurement Doctor
---
Jamie Cantrill
Goomba Herder
---
---
Scott Sharp
Hosting Wizard
---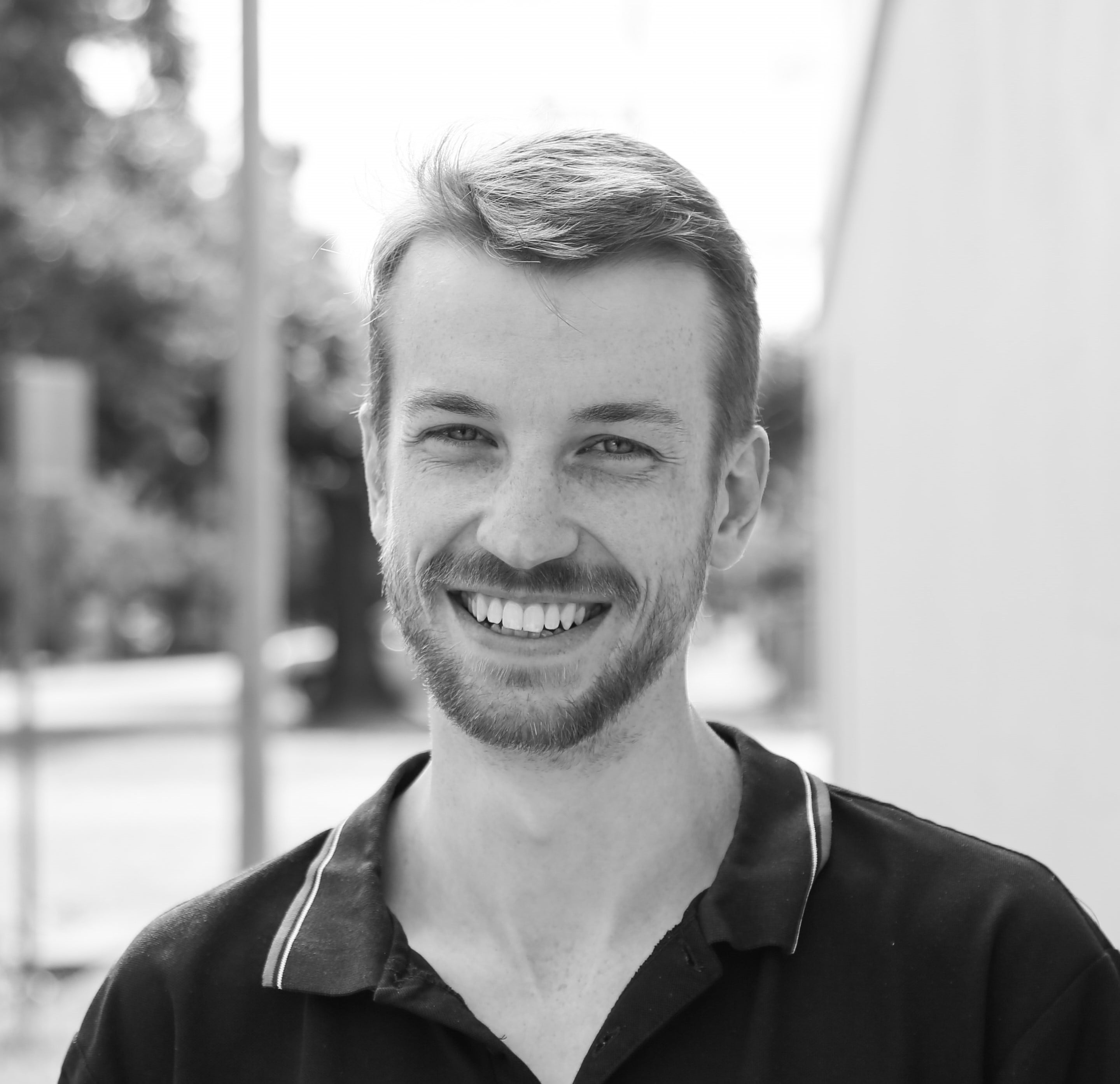 Michael Wilkinson
Clown Shoes
---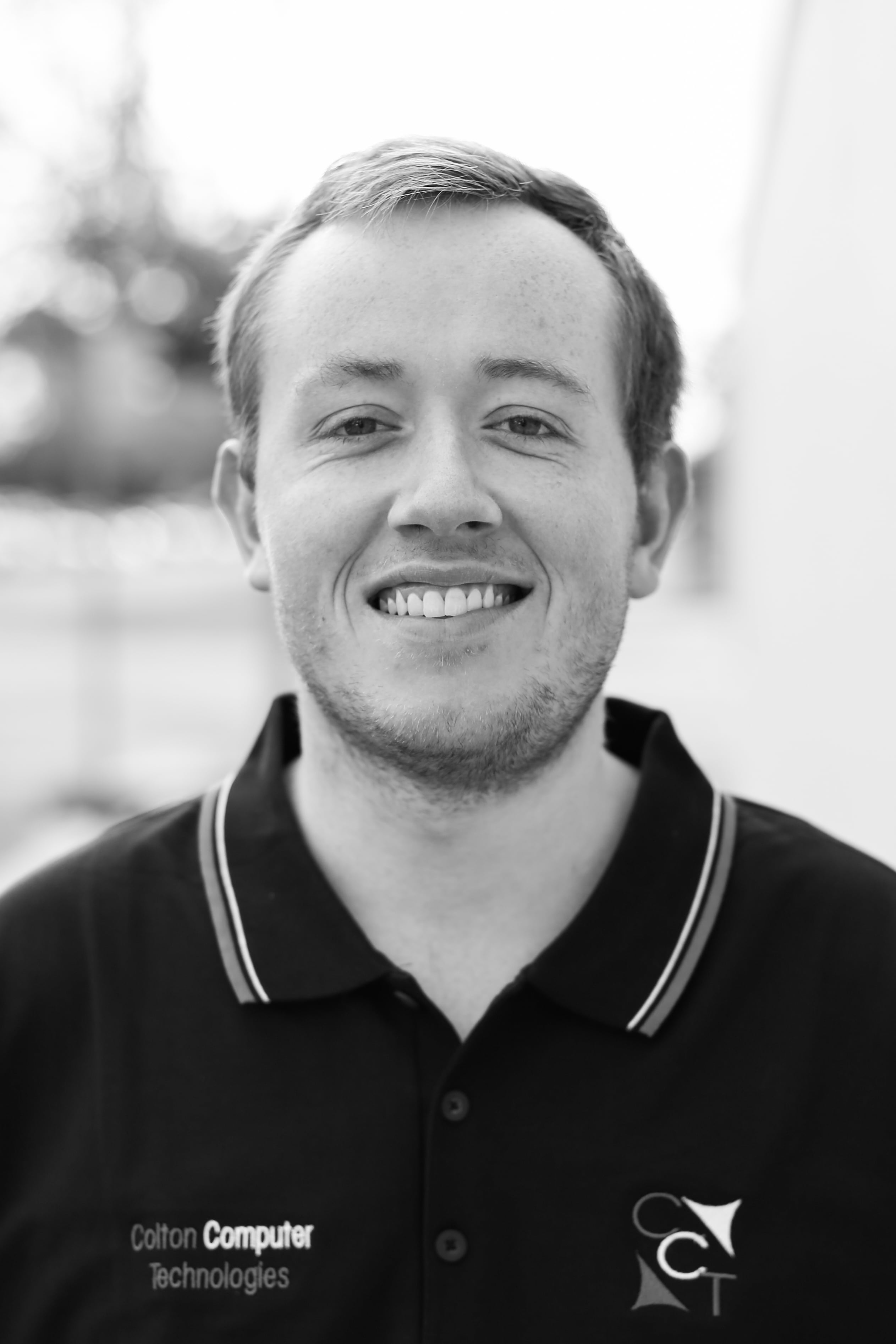 Cameron Elwell
Code Monkey
---
---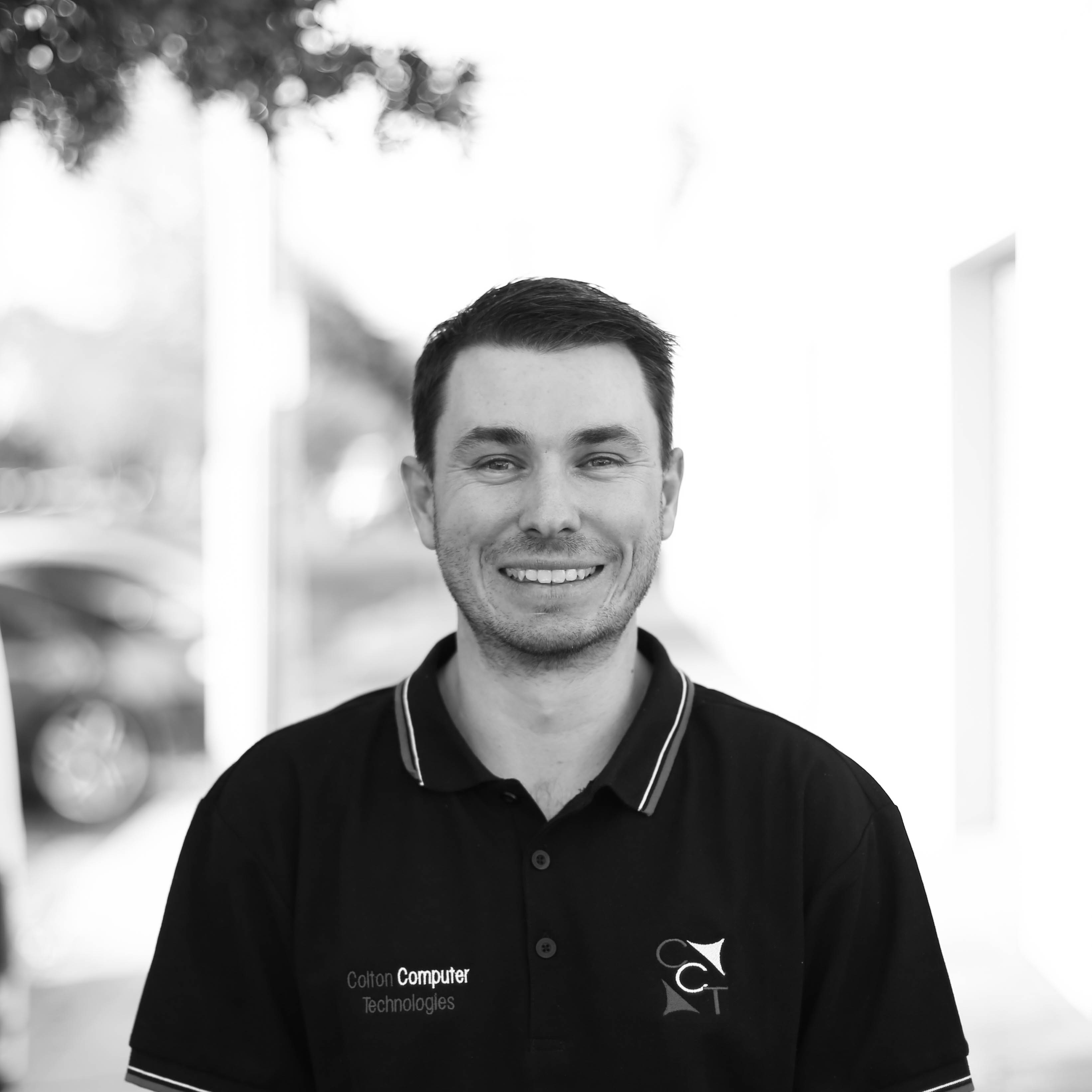 Rhys Browning
Captain SIP Trunk
---
---
Competitive and Professional
Cabonne Constructions has used Colton Computers to assist in developing from a start-up to a competitive local business over the last two years. The Colton Computers team have had resources available for any IT related tasks and get the job done as required. Colton Computers are competitive and have a very professional presence.

Markedly Improved Productivity
YBM contracted Colton Computer Technologies to undertake a full review of our IT Systems in late 2015 and with their knowledge, advice and experience we have rebuilt our system with new servers, internet links and telecommunications. Our new systems are reliable and dependable and our computer down time is now minimal. Colton have skilled and specialised staff who are easy to work with and get the job done with a minimum of fuss. Our productivity has improved markedly since contracting Colton. YBM have found Colton Computer Technologies to be reliable and dependable with highly skilled and specialised staff who are easy to work with and get the task completed with a minimum of disruption.

Providing a Streamlined Process for Our Clients
Being able to access plans and files on worksites as well as in the office is critical within L-Con Building and Construction. Mitch and his team have developed a system which allows access to the system within the office, but also remotely from all our sites. This enables our team to have the most up-to-date and accurate information available to them at all times, allowing us to provide a more streamlined process for our clients. Our systems are now able to operate without hassles and are easy to utilise by all staff members. No matter your situation, Mitch and his team will be able to assist in the development, or maintenance, of any system to better the effectiveness of your business. We would recommend Colton Computers to any individual or business looking for IT assistance.

A Positive and Reliable Business Partner
Colton are always ready to assist regardless of the enquiry. We have found them both responsive and responsible, happily assisting us with advice and balanced opinions, guarding against unwise or incompatible IT solutions or adjustments. Rapid assistance when required is essential for our business needs and Colton have proven their ability numerous times. I'd happily recommend them as a positive and reliable business partner.

A Versatile & Dependable Team
The team at CCT Productions provided us with the equipment needed to execute this internationally celebrated event. Lighting, sound, vision and even live webcasting were all delivered with the utmost professionalism. We would recommend CCT Productions to anyone looking for a versatile and dependable team.

Firstly congratulations Mitch on your unique customer focused approach to I.T. clients. As well as providing the flexibility to install our new computer hardware at a time of day to suit our business, the speed of your back up service has been exceptional. The absolute majority of businesses these days are dependent on their I.T. equipment to function daily, so the reliability, knowledge and thoroughness of your staff ensures we are ensures that we are "live" again with the minimum of fuss and downtime. You have listened to our requests and requirements and matched them perfectly with your products and services. We are thrilled to provide this testimonial for you, as we understand the plight of businesses trying to source a reputable solution to their I.T. needs.

Operating MYOB with multi-users was a slow, frustrating task. We consulted with various IT people and all they wanted to do was update existing equipment, which we did to no avail and a lot of expense. By recommendation I contacted Mitch from CCT and advised him of our problems. Mitch came to site and explained in simple language how he could solve all of our IT issues by installing a terminal server and cleaning up the network. All costs were advised up front so there were no surprises. We proceeded with Mitch's recommendation and have not looked back. It is fantastic having access to CCT remotely as any small IT issues can be handled same day or overnight. I would highly recommend Colton Computer Technologies to assist with any IT issues.