Transform your traditional phone system into a weapon of power with our Voice over Internet Protocol (VoIP) business phone systems.
We've come a long way since Alexander Graham Bell had his first phone call, which was simply between two rooms. These days, everyone has a phone at their fingertips.
Whether you're still requiring a physical phone on a desk, or a soft phone solution that means your business can be supported by multiple users on the move, we can help you. Every business has different requirements for their connectivity when it comes to phones. It's not a one size fits all solution.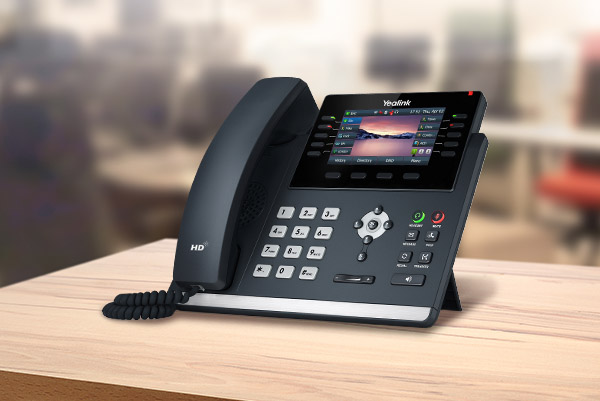 Our team are experts in the design, installation, management and maintenance of phone systems that deliver real productivity improvements and enterprise-grade reliability to your business.
Our business VoIP solutions can reduce the total cost of ownership, improve your business productivity by giving your customers a superior experience and a secure, resilient, scalable and flexible connection.
To put it simply, we can manage your business telephones to make sure that they are set up the way that you want, and they don't break. We are on hand to make set up changes, add new staff members, organise IVR recordings, sort out your on-hold message, and divert calls to soft phones or to your mobile if the internet is down.
Managed Telephony All-in-one package $45-$65/mth*
* depending on handset choice
With our all-in-one package, we take care of everything for you.
What's included:
Consultancy and advice to ensure you have the right system for your business

Removal of old handsets

Physical phones

VoIP system

Installation and set-up of extensions, call buttons etc.

Provision of ring-groups, speed dials and IVR recordings

Soft phone set up

Training

Unlimited Local, mobile and STD minutes

Management and local Australian support (7am-7pm Mon-Fri & Sat Mornings)
Benefits of Managed Telephony
Similar to our managed services plans for your computer technology, it's about:
Telephony hardware and software that suits your business needs

Proactive management of your telephony – ensuring your telephony supports your business as it changes

Ease of management – we'll do the simple changes for you, such as call flows and redirects

Predictable budgets – with a fixed cost per month, you can easily predict the cost of new employees to the business

Unlimited support
BYO Handsets starting at $15/mth
This plan is for companies that want to supply their own phones and handle the call costs. We can manage the VoIP system to ensure it is set up properly and working the way you want it.
What's included:
Consultancy and advice to ensure you have the right system for you

VoIP system

Installation and set-up of extensions, call buttons etc.

Soft phone set up

Training

Competitive price per minute call rates

Management and local Australian support (7am-7pm Mon-Fri & Sat Mornings)