We're not going to tell you what you already know about 2020. What you probably didn't know is that by the end of July Australia Post had delivered an extra 26 MILLION parcels. They've also hired an additional 4,000 workers to cope with the Christmas period.
As a public service announcement, they're also telling you to have everything in the post by December 12 if you're shipping in Australia. If you're shipping worldwide, its' too late. Say Happy Valentine's Day instead.
Why are we talking about Christmas deliveries you may wonder?
Families aside, Christmas brings out the best and the worst in people. Unfortunately, scammers are the worst. At this time of year, they really up the ante on phishing and SMS scams. Why? Because you're sending or expecting to receive parcels.
This means that you're more likely to click on a link and confirm your details more than any other time during the year. It's also really hard to validate a vanity URL on a text message.
Australia Post has a whole section on their website dedicated to what the latest scams are.
Couriers already have your address. Why do they need more personal information?

[/fusion_text]

Always go directly to the AusPost or courier website rather than clicking a link in an email or text message

You generally don't need to pay anything more for your parcels to be delivered

Sadly it's not just delivery scams you need to watch out for, but also online shopping scams. The golden rule of thumb: if it seems too good to be true, it usually is.
With more people relying on online shopping this year, it's important that you verify the online portal you wish to purchase from. It's really easy (and cheap) for businesses to spin up an online store and run a social media campaign. Did you know that, in 2020, Australians have lost over $100k to online shopping scams involving just tractors and excavators?
How do you know if a site is legit?
Always look for the padlock symbol in the toolbar – this means the site is secure

Google the company name and reviews 'shop A reviews'

Many reputable stores and businesses have an address and rating on Google

Check the comments on Instagram and Facebook ads – they're the first place people who've been ripped off complain

They ask for payment by money transfer only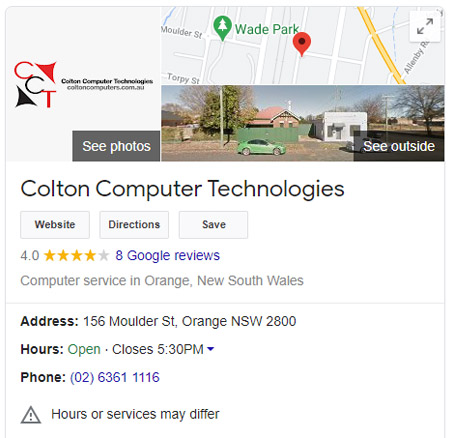 We're definitely not trying to take away the fun of giving this festive season. We just want you to be extra careful about your online shopping behaviour. After all, friends don't let friends get scammed.